MinerFly: Unmanned Aircraft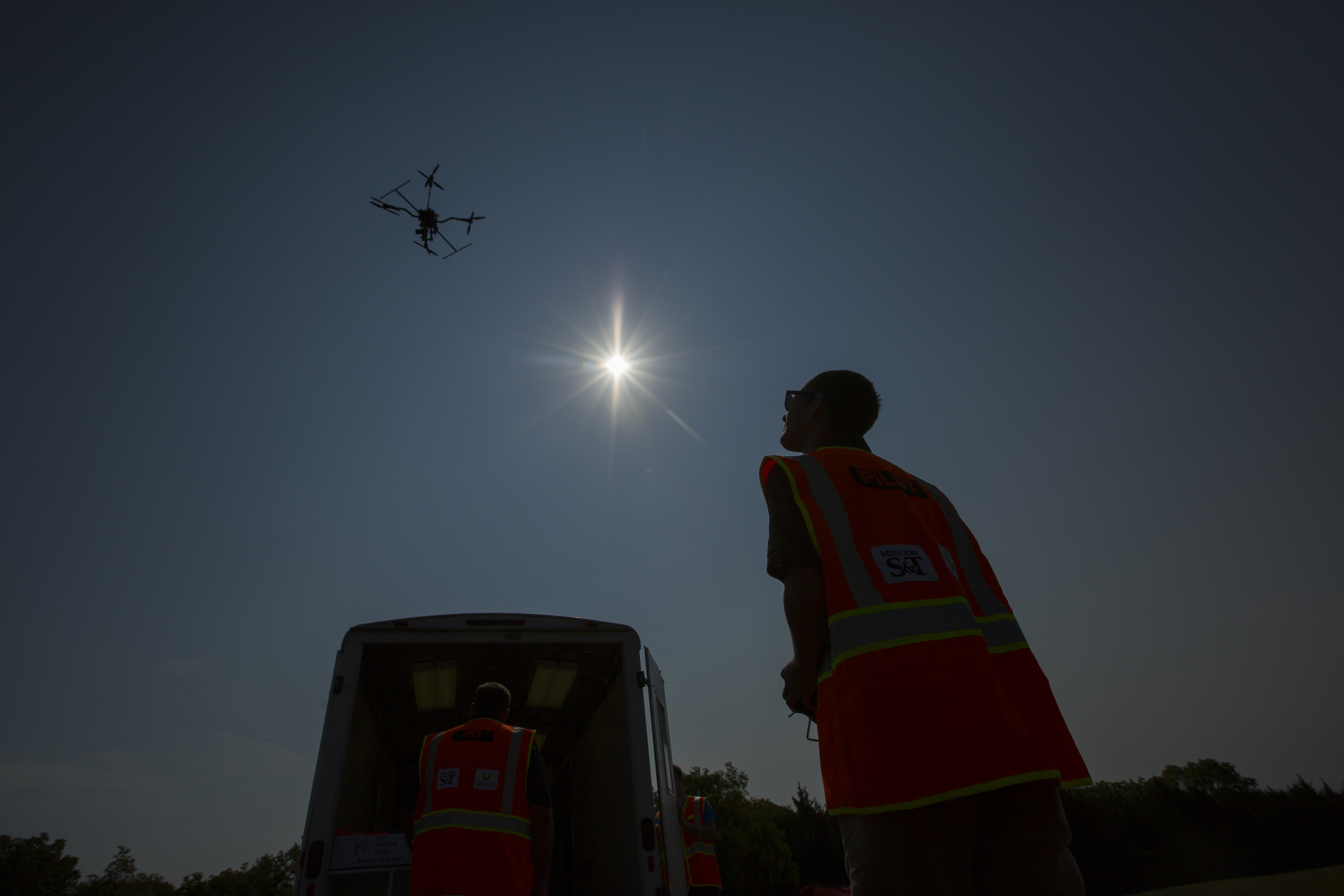 MinerFly offers flight services utilizing a fleet of airworthy vehicles of varying size and payload capacity which can be used to collect data given sufficient notice. Our unmanned fleet contains a number of rotary-wing autonomous and piloted drone aircraft for the purpose of supporting sensors, instrumentation, and research on campus.
For more information about utilizing MinerFly services
email us at minerfly.mst.edu
X-8 1100
Max payload with motor redundancy: 25 lbs.
Configurable payload mounting options
X-8 650
3-axis gimbal with integrated action camera
Hexcopter
2-axis gimbal, GoPro ready
Quadcopter
3-axis gimbal, GoPro ready
Configurable payload mounting options
Ranger
Airframe based on modified Volantex Ranger
Wingspan: 1980mm (77.9 in)
Overall Length: 1170mm (46 in)
Used primarily to develop understanding of autonomous fixed wing aerial vehicles
Stephanie
Wingspan: 3 meters
Weight: 10kg
Max flight: 1-2 hours with payload dependent on weather conditions and mission parameters
Can carry a 2 axis flat frame gimbal that can hold a sensor up to 140mm x 75mm